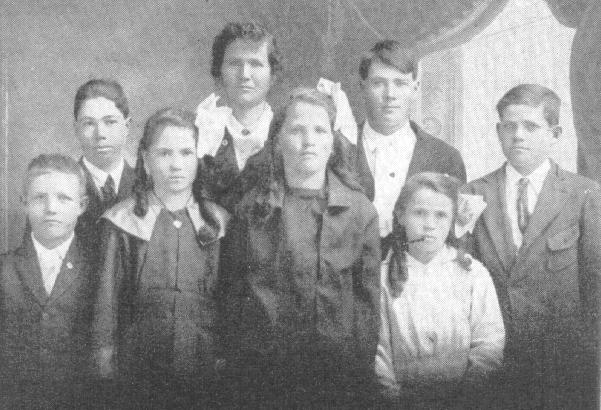 Daisie and Edward Richardson family 1919.
L-R: Justin, Abe, Beulah, Daisie, Joyce, Thurlow, Eunice(front), and David, Thatcher Arizona. Aunt Daisie was a very close sister to Achsah. Daisie died in her old age at the McOmber home under the loving hands of her sister Achsah at 2715 Pole Line Rd. Pocatello Idaho.
Daisie loved children, she loved education, she loved the church and her family. She was a great woman and an example of patience with suffering, obedience in times of adversity, and a kind and loving heart to all who came into her home.