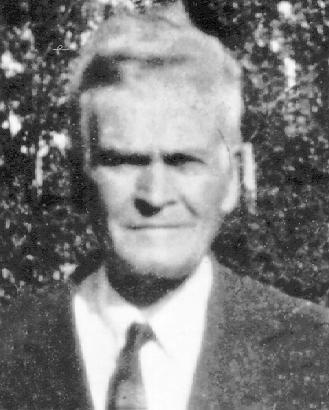 David Fisk Stout.
How he looked in his older years as a grandfather, and a temple worker in Logan. His traits can be seen in his grandchildren. Uncle Emerson has much of the Stout traits.
Calvin McOmber Jr, his grandson said: "I recall my grandfather Stout, (David F.) as one of the greatest patriarchs. His scraggly, gray hair, crippled hands, feet, and pocket-book were well known by Logan residents, but faded into the forgotten background when his great knowledge of the scriptures, teachings of the modern prophets and his powerful testimony of the Gospel of Jesus Christ, his love for the Savior and his loyalty to "those in authority" were expressed. Many a gospel scholar came to Grandfather's humble abode seeking his help in finding and understanding scriptural references to support a gospel theme.
I am thankful to his daughter Achsah, my mother, who was one of his best trained followers. She was loyal to the Authorities of the Church, general and local, and was so well cultivated in her, and by her in us, her children. . ."