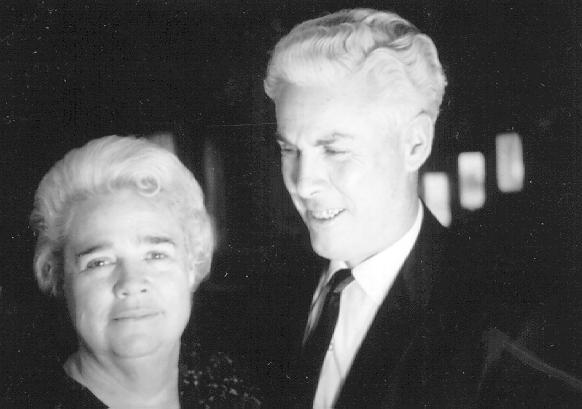 Arthur and June in the 60's.
From the Idaho State Journal, we read the following article about June Martineau McOmber:
Dr. June M. McOmber, longtime teacher and coordinator of the Lorene Hendricks Campus School, now is serving as general consultant for all elementary schools in Tuolumne County, California. At the state level, Dr. McOmber is serving as a member of the advisory board for Early Childhood Education of Area IV and the newly-constituted Social Studies Education Council of Area IV.
She also teaches at the University of California in Davis and California State University in Stanislaus where she is college supervisor of all student teachers in Tuolumne County schools. Her newest venture is a series of classes in personalizing education for teachers which encourages classroom teachers to design and implement field research in their instruction. She has published two volumes of research findings in this connection.
Dr. McOmber was coordinator of the Lorene Hendricks School at the time when it was a center for observational and educational research. She says many practices now innovations in California schools were common at the Lorene Hendricks School ten years ago. Dr. McOmber currently is completing post-doctoral research of students in the first six classes at Lorene Hendricks. She is the wife of Arthur F. McOmber of Pocatello, Idaho.