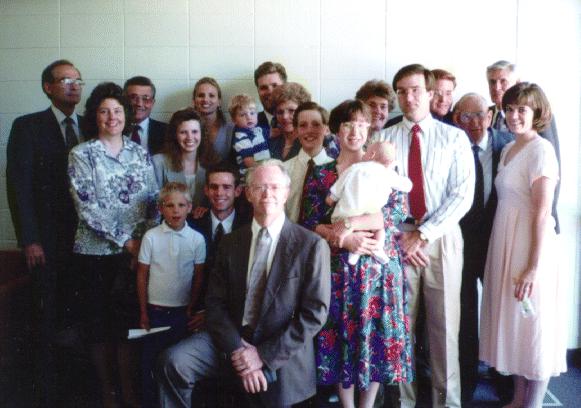 Baby blessing of Alex McOmber, son of Sarah and Richard.
Of George & Carol, posterity of Calvin and Frances McOmber. Back L-R: Calvin B.& Ann McOmber, George, Megan, Steven, Carol with Devan, Ruth, Mark,
Grandpa Alex Evans, & Uncle David McOmber Front: Buffie behind husband, David McOmber and Tyler McOmber, Joseph Pratt, Sarah with baby Alex, Richard (son of George), and D'Layne (wife of Mark) John Pratt (Ruth's husband) is kneeling in the front.